All regions have converted to Conventional (non-trunked) Project-25 / APCO-25 digital mode with some exceptions on interoperable and surveillance frequencies.
There is a lot more information regarding Texas DPS located in the RadioReference Wiki, including additional maps and agency subdivisions.

---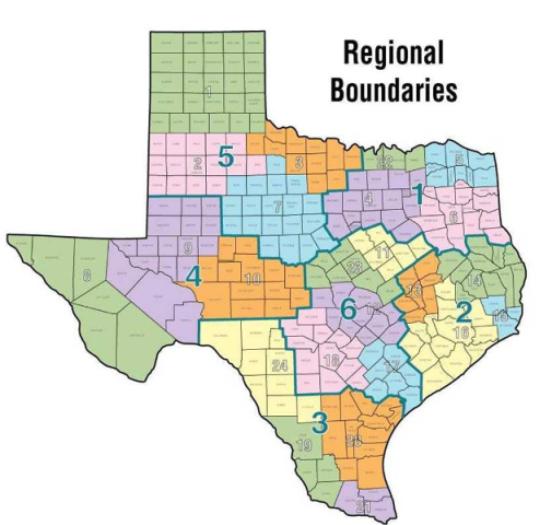 A note about the regional frequencies listed below:
Primary dispatch frequencies used within each region are listed for each sub-region. Put these in your scanner. Alternatively, simply program the Statewide APCO 25 Channel Plan (plus TXCALL1 and TXCALL2) into your radio and add any channels unique to your region. Each Comm Center has a base station to transmit on TXCALL2 and it is used for calling and major informational broadcasts. TXCALL2 has replaced TXLAW1 for Intercity use.
Troopers and other state law enforcement personnel have access to all Nationwide Interoperability and State of Texas Interoperability VHF channels.
State Access to County Sheriff's Office Radio
Texas Highway Patrol frequently utilize the County Sheriff's Office radio system where they operate. State law and/or funding requirements provide that troopers must have access to the county radio system where they are assigned. In today's environment that translates to encryption keys or other security mechanisms.