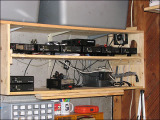 The feed radios are located in our garage on a home-built shelf. The radio shelf slides out to allow work on any of the radios,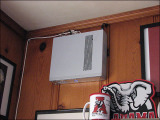 The server is an Intel D410PT Mini-ITX motherboard with an Atom processor at 1.6 GHz with 1.5GB of DDR2 RAM and a 160GB 2.5" SAT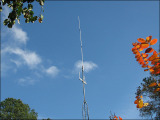 Here is a "fall-ish" shot of some of the antennas. They are mounted on 30' of Rohn 20 type tower. With a 10' pole installed at t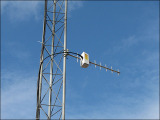 At about 15' above the ground is this Celwave PD10108-2 yagi. This antenna is also used for ATCS monitoring.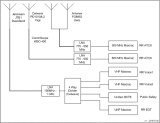 Current Shack Schematic