Description:
Medical bills are piling up so I need to sell some items. Being injured long term does not do well to one's bank account.

For sale or trade: Icom IC-R2 Wideband Receivers

Comes with the following: IC-R2 Wideband Receiver, Antenna. Note- belt clip broken, and back battery door missing. Works great otherwise. I can include two good high cap rechargable batts on request.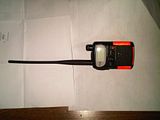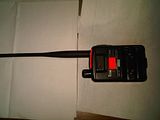 (click for larger image, than click once more)


ICOM IC-R2 Wideband Scanner Receiver ICOM R2 (link for specs)

Not really sure what these sell for but lets try $120.00 (USD) Offers welcome.


I have quite a few things I am looking for, but that would be more once I sell some (other) items.

p-25 radios (portables, ideally xts or EFJ) is what I am looking for. I also have some other items to list shortly.

Oh and I need a mrk programming cable.

I ship tracked and insured only, and I can ship either from Canada or from the USA. Buyers choice. Please note, due to my current medical condition, it may take me a few extra days to get items shipped.